Team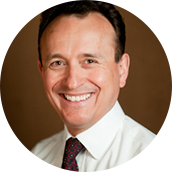 Frank Joshi
Frank is one of the first people you will meet when talking with Mvine.
As well as co-founder of Mvine, Frank is an executive director, entrepreneur and investor, with significant experience in building and leading successful technology businesses. His expertise in digital business goes back to 1995 when he co-founded one of the first online B2B portals, Martex Communicators. Martex was both profitable and successful, operating 26 separate business communities, and was later sold to Tarsus Group, where Frank remained as a Board director.
Frank's other executive roles have included Chairman of the Board at ChangeBASE, where in 2011 he led the company to its successful acquisition by Quest Software, later to become part of Dell. Frank has been a director of numerous other start-ups, including Knowledge Peers, as well as an angel investor. He holds a BSc in Physics from the University of Bath and is a Liveryman of the City of London.
Today he also serves as Treasurer at Open Identity Exchange (OIX) and is recognised and respected as an active member of techUK, TM Forum, Mobile Ecosystem Forum (MEF) and Worshipful Company of Information Technologists (WCIT).
Frank is sought after as a speaker and commentator on digital technology. A selection of opinion pieces by Frank can be found below: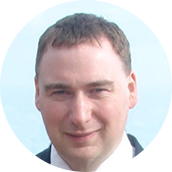 Raymond Field
Raymond was the original creator of the Mvine platform. As Chief Technology Officer he is responsible for ensuring its security, robustness and performance, and leads its continuing evolution.
Before co-founding Mvine with Frank Joshi in 2005, Raymond was a senior technologist at blue-chip companies including National Australia Bank Group, Credit Suisse, Sportech, ICL Fujitsu, IBM and Amdocs. He has been responsible for the performance of a number of mission-critical enterprise systems, including telephone and internet banking and online gambling.
Raymond holds a BSc (Hons) from the University of Glasgow.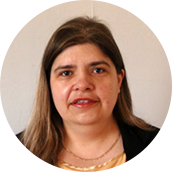 Sabina Nenkova
Sabina leads the web development and operations team at Mvine, including its offshore operation in Eastern Europe. She is responsible for ensuring a seamless and engaging user experience for Mvine customers in all business functions.
Sabina has over 18 years of commercial experience in enterprise web operations, spanning the entire lifecycle from design/innovation to delivery and management. Prior to joining Mvine in 2007 she held technical roles at NEC Europe, Ovum and Tarsus Group.
Sabina holds a 1st Class BA (Hons) Degree from the University of Westminster and speaks four languages. She is also director of a UK charity that works for the benefit of disadvantaged children in Bulgaria.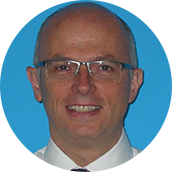 Warren Bourne
Warren assists and advises Mvine on the people side of our business.
He is a seasoned Human Resources professional who has operated at Board and senior management levels within many well known firms, including: HSBC, EY, Aviva, EDF, Barclays Bank, Xstrata, Fidelity, GE and ING.
Warren has consistently been able to deliver a variety of complex, challenging and international people projects, by focussing on the link between a modern, flexible and well motivated employee workforce, and the wider commercial and entrepreneurial success.
Warren holds a BSc (Hons) from the University of Bath, UK, and is a member of MENSA.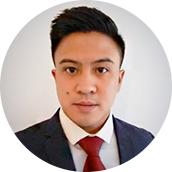 Ronald L. Tadeo
As Head of Business Operations, Ronald is responsible for directing and managing all of Mvine's operations activities to ensure they are delivered in accordance with strategic objectives and client projects.
Ronald has over 15 years of senior management roles spanning from Operations, Business Analysis, Project Management, Account Management and IT Technical professional experience with multi-nationals, SME's and start-ups. Prior to joining Mvine, 'Ron' worked at Nasdaq OMX as the Head of Global Implementations for the Global Communications PR Solutions division where he project-managed Fortune 500 & Forbes Global 2000 companies for over 3 years.
Ron holds a BSc (Hons) in Business Information Technology from London South Bank University.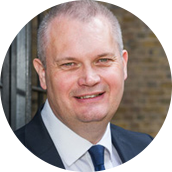 Joseph Spear
Joining in 2017 as Director of Communications, Joseph brings 35 years' experience in marketing and business development to the team. He is responsible for planning Mvine's strategic communications and for its tactical delivery. Prior to Mvine, he served for eight years as Head of Marketing at KCOM, a FTSE 250 listed business.
Joseph has worked across a wide spectrum of the computer industry, for example: UK and international vendors of proprietary and open source technologies, software authors, value added resellers of software and hardware, bootstrapping entrepreneurs, IT consultants, system integrators, managed service providers.
Joseph holds a Master in Business Administration (MBA) from University of Essex and University of East Anglia.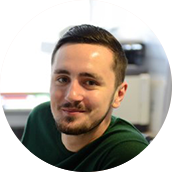 Michael Hurst
As Mvine's Senior Creative Designer, Mike leads clients and project teams on design ambiguity to clarity using his skills set of brand strategy and identity, social media, UX and UI.
Mike also uses his considerable skills in design to work on Mvine's own communications collateral as well as applications and browser based websites, continuing to evolve the Mvine brand and our platform solutions.
Mike assists Sabina but also works in tandem with Ronald in Mvine's Project Management Office.