all Company News Room
New pilot project will reset the bar on digital identity attribute sharing
Mvine and Factern to collaborate on a new technology platform
Mvine Limited announces today it is to collaborate with Factern Limited on an important new pilot project for digital identity attribute sharing that the innovators claim will reset the bar in financial services and retail banking.  The move comes at a time when information privacy and cyber-security is being moved to the top of Board agendas at the large corporates not just at technology firms.
Frank Joshi, director at Mvine, said: "Digital identity is about to turn a corner. Now that the UK General Election is out of the way, I believe we will see new impetus put behind a number of initiatives, including government-assured digital identities which rely on citizen consent. Working alongside Cabinet Office, Mvine will help to lead that charge."
"Our collaboration with Factern presents new opportunities for businesses in financial services and retail banking facing Open Banking, PSD2 and GDPR compliance. We're delighted to be involved early in this project," said Frank Joshi.
Ben Helps, Interim CEO at Factern, said: "There's never been a better time for the Factern platform. Open Banking, PSD2 and GDPR will all have profound implications for the industry, introducing new players into the market and strengthening the rights of consumers and small businesses to both data portability and data privacy. The need for robust data governance, identity assurance and enhanced connectivity is one that is common to all parties. Mvine's capabilities in government-assured digital identities will enhance the Factern ecosystem and the businesses using it."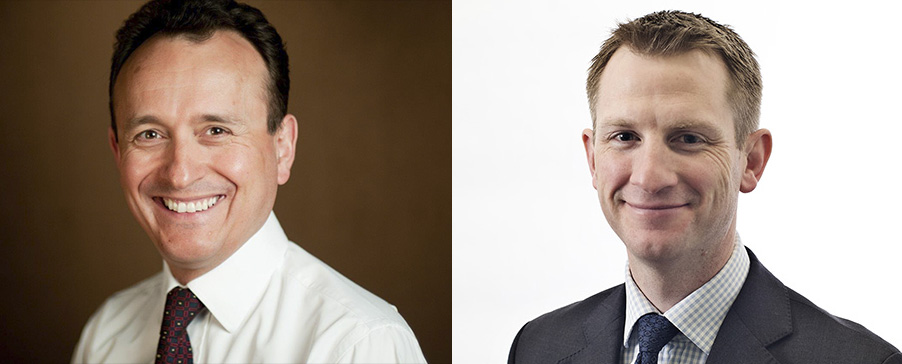 L: Frank Joshi / R: Ben Helps