all Company News Room
Mvine included in the Createch 100
Tech London Advocates publishes this year's list
Mvine Limited announces today it has been named as one of the 100 selected companies by Tech London Advocates (TLA). Like the FinTech industry, London's Creative Tech sector is one of the most advanced in the World. Creative Tech companies are using new technologies to rewrite the rules in their respective fields. The move comes as Mvine has been reinforcing its offering and its visibility in each of its chosen markets.
Frank Joshi, Director at Mvine, said: "I'm pleased that Mvine is included again this year. This recognition means something important for us. We love working in London. In fact, the entire Mvine team loves working in the Creative Tech arena to improve what we're able to offer customers."
Marc Duke Community Manager of TLA Creative Tech who helped compile the list said "London is at the epicentre of another development – the CreativeTech revolution and Mvine is one of those companies taking the lead."
A copy of CreaTech Resources Book published in association with Tech London Advocates is available for download from
Creative Industries Council website
.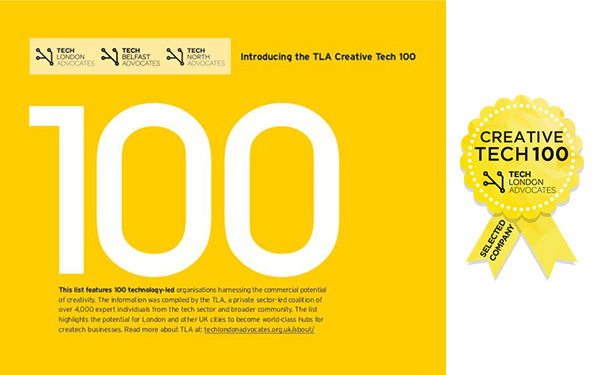 About TLA CreativeTech
The group which has almost 350 members was formed to engage tech entrepreneurs in opportunities within the Digital Creative Markets and encompasses Marketing, Advertising, Design, Media (Mobile, Social, TV & Radio, Games, Film, Music and Fashion)
Its aim is to showcase and support emerging CreativeTech startups/scaleups via pitchcamps, mentoring and promotion to demonstrate the dynamism and momentum of the sector. It works hard to leverage examples of successful companies to craft a creative tech sector 'voice' within Government/GLA re importance of Creative Tech in London.
Twitter
@TLA_CreaTech